Hey friend! 
If you're looking for help and encouragement in reducing stress, calming anxiety, and living in God's grace as a Christian, then you're in the right place. Welcome to Calming Grace! My name is Sarah.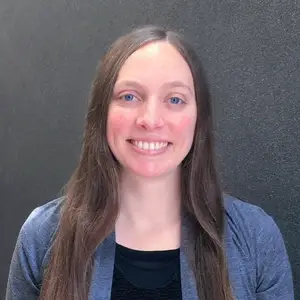 Can I ask you something? Do you ever feel stressed and overwhelmed? Does your mind get carried away by thoughts and emotions? Do you know you should trust God, but you don't know how?
If you answered yes, can I just say: welcome home. Calming Grace is a judgment-free zone, and it's here to help you live with a calm mind. 
I've been there, and that's why Calming Grace exists. Busy, racing thoughts—It used to happen to me all the time. Whether triggered by a stressful decision or something as simple as a conversation, I would get thrown into a storm of overthinking and drowning in emotions for days. 
It took a crisis in my life to finally get me to realize that I needed help. And through the process of counseling, I discovered that what I was missing was the right tools to calm my anxious mind.
Friend, if you're a Christian struggling with this too, you know that sometimes, an easy spiritual answer isn't enough. We need tools to guide us through this process of restoring a calm and peaceful mind.
That's why Calming Grace focuses on these tools, with God's grace as the foundation: reflecting on and processing life through journaling, learning to be present and stop judging ourselves with mindfulness, and most importantly, believing in God's love and grace through faith.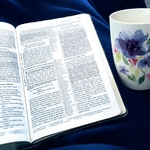 Faith
God's grace changes everything. The Christian message of grace is the basis for everything I write. God's active presence in our lives brings peace in the storms. The more we grasp Christ's unending love for us, the more we are able to trust Him through the difficult times in our lives.
Start Here: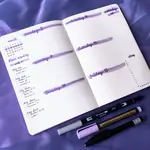 Journaling
Journaling provides an outlet to process thoughts and feelings. Reflection through writing helps us learn from our life events instead of ruminating and worrying about them. Bullet Journaling is also a tool for organization and stress reduction, as well as artistic expression.
Start Here: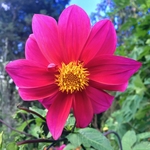 Mindfulness
Mindfulness helps to calm busy minds. Based on simply being aware of the present moment, mindfulness can help bring peace to racing thoughts. Paying attention to our present experiences with a non-judgmental attitude helps us cultivate grace and self-compassion towards ourselves.
Start Here:
My hope is that as you learn about these tools and put them into practice, you will finally breathe a sigh of relief as you start to experience God's grace bringing peace and calm to your mind.
My Story: From Catastrophizing To Calm
Let me share a little story. But first, a bit of context. I'm an American living in Bogotá, Colombia. I originally came here to teach English as a foreign language.
One day, during my first year of teaching, my supervisor observed one of my classes. It was a Business English class—I was teaching working professionals in a multinational company. So, you can probably imagine that I felt a bit nervous. (A bit??)
After the class, my supervisor told me I should try making my classes more dynamic and engaging. I took the feedback seriously. But that one event sent me into a raging storm of uncertain thoughts and emotions as I doubted myself and God's purpose for me.
I'm no good at this! My students think I'm boring. I'm not even sure if I enjoy teaching English. Is this what I'm meant to be doing? Did I miss out on God's plan for my life? Am I actually supposed to be here in Colombia? Does God even have a plan for me???
A simple piece of advice from my boss had turned into me questioning my life's purpose! My mind was catastrophizing and blowing things totally out of proportion.
But as crazy as it was, this was a recurring experience for me. In any stressful situation, my mind would race with anxious thoughts and emotions. I couldn't focus on anything. I could only go through the motions while my mind was distracted.
And then the negative self-talk would begin. I would tell myself, "If you only trusted God, you would stop worrying so much." I beat myself up, thinking I didn't have enough faith.
Friend, if you've been in a situation like this, you know how instinctive it feels to start talking down to yourself—but you also know how unhelpful it is! It only piles more judgment and criticism onto you, when what you really need is grace.
God's grace teaches us to give grace to ourselves. Grace is God's kindness that we don't deserve and can't earn. And grace is the key to bringing peace to our anxious minds: knowing that God is with us and loves us, no matter what.
I went through a long process of learning to calm my busy mind using the tools I've mentioned. It didn't happen overnight. But over time, I felt God's grace transforming my thoughts and even changing the ways that my heart and mind responded to stress.
I want you to know that there is hope for a clear and calm mind, and I promise you that struggling with anxiety doesn't mean that something is wrong with your faith.
Here you've found an encouraging, supportive environment. It was God's grace that brought me through, and He will carry you too. Calming Grace is here to help you reduce stress, quiet busy thoughts, and live with calm using the same tools that helped me: faith, journaling, and mindfulness.
I'd love to walk alongside you on this journey. You can read about these tools on the blog, but the real growth happens through the email newsletter, where I provide practical tips and support. In the Calm Notes newsletter, I'll send you biblical encouragement, mindfulness tips, and journal prompts to help calm your mind. You'll also get access to my free Resource Library. I'd love for you to join me. Would you sign up here?
A Bit More About Me
I go by Sarah, but my middle name is Grace. So, Calming Grace has a bit of a double meaning: along with the fact that God's grace is calming, it's also about how God's grace has calmed me. Above all, my mission is to communicate the Christian gospel and the reality of God's grace that transforms hearts and minds.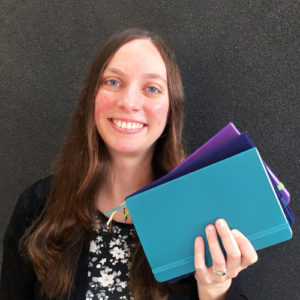 I'm originally from Colorado, but my love for travel has taken me to 11 countries on 5 continents, and I'm now settled in Bogotá, Colombia. I met and married my husband, who is also from the US, here in Colombia. During my time here I've worked as an English teacher, and I also co-direct a small nonprofit that empowers underprivileged kids.
I enjoy studying the Bible, reading, and writing in my journal with a good cup of Colombian coffee in hand. I'm unashamedly a bookish introvert, but I also treasure my friends and community.
Some of my other hobbies include writing fiction, learning hand lettering, and experimenting with high-altitude baking. I also love music, and if you find me with my headphones on, I'm probably listening to electronic, ambient, or instrumental music.
Let's Connect
Contact Me
You can contact me at any time here or on the social media platforms listed above. Don't be shy! I'd love to hear from you.
Support This Ministry
If you believe in what I'm doing and want to find out how you can support the ministry of Calming Grace, click here.
P.S. Want to get started on your journey towards a calm mind? Why not take these calming Bible verse phone wallpapers with you?
Disclaimer: The content produced on this website is based on my own personal research, reading, and experience. I am not a licensed therapist or mental health professional. Do not use this blog as a substitute for medical advice. If you have any specific concerns about your mental health, you should consult a medical professional. Read the full disclaimer here.