Last Updated: February 1, 2022
What's the first thought that comes to your mind when you've really messed up? Do you talk down to yourself, or do you give yourself grace?
When you forget an important day. When you get negative feedback from your boss. When you snap and say something hurtful to a loved one that you wish you could take back…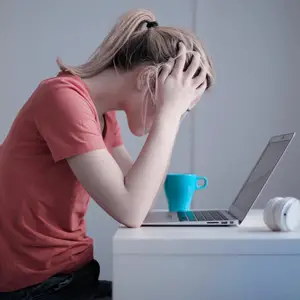 Is your first thought something like: "I'm so dumb. I can't do anything right. I really messed up."
Or is it something like: "It's okay. I'm doing my best. I made a mistake, but I'll get another chance."
My guess is that your mind doesn't automatically jump to the second thought process. Our instinct is usually to beat ourselves up when we've done something wrong.
In a world that says, "Hustle. Do more. Become the best version of yourself," we put a lot of pressure on ourselves to have it all together. This pressure becomes negative self-talk when we make a mistake, but it's in these moments that we most need to give ourselves grace.
You should give yourself grace because God gives you grace. Let's take a closer look at what the Bible says about having grace for yourself.
This article contains affiliate links. As an Amazon Associate I earn from qualifying purchases. If you buy something using the links, I may earn a commission at no extra cost to you. Read the full affiliate disclosure.
The Grace We Give Ourselves Is God's Grace
The Bible tells us how we should treat ourselves because of how God treats us. We can give ourselves grace because God gives us grace, which is kindness and forgiveness that we don't deserve.
We make mistakes, and we deliberately do things we know are wrong. The Bible calls this sin, and every sin is a sin against God Himself. As our judge, He can rightly punish us for our sin. But instead, through Christ, God chose to offer us forgiveness:
For all have sinned and fall short of the glory of God, and all are justified freely by his grace through the redemption that came by Christ Jesus. ~ Romans 3:23-24 NIV
Why did God decide to give us grace, when He could punish us for everything we do wrong? The answer is because He loves us:
But God demonstrates his own love for us in this: While we were still sinners, Christ died for us. ~ Romans 5:8 NIV
This grace came at the cost of Jesus Christ, the Son of God, sacrificing His own life for us. We deserved punishment, but He took the punishment for us. Grace is a free gift offered to us by God! We simply have to receive it by believing in what Christ did for us.
For it is by grace you have been saved, through faith—and this is not from yourselves, it is the gift of God. ~ Ephesians 2:8 NIV
So we know that if we've put our faith in Christ, God has already forgiven our sins. He no longer condemns or punishes us for our mistakes or failures, because Christ took our punishment. This is what grace is.
God shows us this grace freely, so giving ourselves grace means agreeing with the grace that God gives us. In the same way that God doesn't punish us, we shouldn't punish ourselves.
Experience God's Grace to Give Yourself Grace
So why do we punish ourselves, if God doesn't?
Although I grew up in church, I didn't always understand what grace meant for my daily life. As a preteen, if I went a few days without reading my Bible, I felt guilty because I thought God was angry at me. So I would hang my head in shame and beat myself up before coming back to Him, because I thought that was the only way He would forgive me.
But what I didn't understand then, and what took me years of my life to really grasp, was this:
Therefore, there is now no condemnation for those who are in Christ Jesus, because through Christ Jesus the law of the Spirit who gives life has set you free from the law of sin and death. ~ Romans 8:1-2 NIV
We are in Christ when we put our faith in Him, so now God no longer condemns us. In Christ we are completely forgiven, accepted, loved, and secure.
If we think that God wants us to feel ashamed and punish ourselves when we've sinned or made a mistake, we have the wrong idea of God. Thinking like that might be something we've learned from human interaction.
We all hurt other people from time to time, and realize what we did was wrong. So we think that maybe if we hang our heads in remorse, the person we hurt will be more inclined to forgive us. It boils down to self-protection, because we're afraid of the consequences. We punish ourselves first so that the other person will let up.
God Doesn't Want You To Beat Yourself Up
But my friend, understand this well: God isn't like us. We don't need to protect ourselves from Him. Why? Because Jesus Christ was punished in our place.
There is no fear in love. But perfect love drives out fear, because fear has to do with punishment. The one who fears is not made perfect in love. We love because he first loved us. ~ 1 John 4:18-19 NIV
I can only imagine what God would say to me in the moments when I felt too ashamed to talk to Him again, not only as a preteen but also to this day. I imagine standing before Him, head turned down because I'm afraid to meet His eyes. And I imagine the Lord gently lifting up my chin so I can't help but look into His bright, kind eyes. And He speaks:
"My daughter, why are you afraid? I love you, and my love is perfect. You do not need to fear punishment, because you are my beloved child. When I look at you, I see my Son Jesus. He has already washed away your sins. Just come back to me and speak with me. I'm right here."
Read More: How to Be Aware of God's Presence
See the kindness of our God? He just wants us to come back to Him, so that we might experience His grace.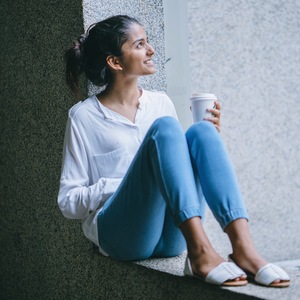 For the Lord your God is gracious and compassionate. He will not turn his face from you if you return to him. ~ 2 Chronicles 30:9 NIV
So what thoughts should come to our minds when we've really messed up? Not negative self-talk. Not beating ourselves up. Not shame or guilt. But confidence as we approach God to receive mercy and grace:
Let us then approach God's throne of grace with confidence, so that we may receive mercy and find grace to help us in our time of need. ~ Hebrews 4:16 NIV
My friend, there is no condemnation. This is the core of the message of God's grace. Truly understanding this will change your life as it has changed mine.
Welcomed Back With Open Arms
Every time I read the Parable of the Prodigal Son that Jesus tells in Luke 15:11-32, it brings me back to the simplicity of the gospel. It all comes down to the grace and kindness that God, our loving Father, shows to us.
In this story, the prodigal son asks his father to give him his inheritance, and then goes and squanders all of it by living a wild life. With no more money, he works on a farm feeding pigs, and he's so hungry that he wants to eat what the pigs are eating.
At that moment, the prodigal son comes to his senses and realizes he would be better off even working as a servant in his father's house! Ashamed of all that he's done, he prepares what he'll say to his father:
I will set out and go back to my father and say to him: "Father, I have sinned against heaven and against you. I am no longer worthy to be called your son; make me like one of your hired men." ~ Luke 15:18-19 NIV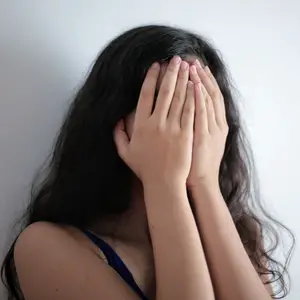 We see here that the prodigal son is expecting punishment, and trying to soften the blow by showing his father how ashamed he already is. It's the same as what we do when we "beat ourselves up"—maybe if we come to God remorseful and apologetic, God will see our sorry state and have compassion on us.
But this completely misses the point of grace. Grace means that God's compassion is constant, because it's part of who He is (2 Chr. 30:9). Grace means that there is no condemnation (Rom. 8:1). Grace means that we have no need to fear punishment, because we are perfectly loved (1 John 4:18).
Read More: How God's Grace Calms Spiritual Anxiety
Come Back to God Expecting Grace
How does the Parable of the Prodigal Son show us how we should come back to God if we've sinned?
So he got up and went to his father. But while he was still a long way off, his father saw him and was filled with compassion for him; he ran to his son, threw his arms around him and kissed him. ~ Luke 15:20 NIV
The Father doesn't even give the son a chance to speak before running to him and embracing him joyfully! And even when the son apologizes as he planned, the Father doesn't even acknowledge it:
The son said to him, "Father, I have sinned against heaven and against you. I am no longer worthy to be called your son." But the father said to his servants, "Quick! Bring the best robe and put it on him. Put a ring on his finger and sandals on his feet. Bring the fattened calf and kill it. Let's have a feast and celebrate. For this son of mine was dead and is alive again; he was lost and is found." So they began to celebrate. ~ Luke 15:21-24 NIV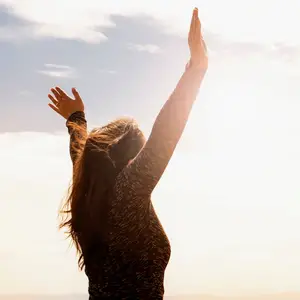 Do you see? God's compassion and grace do not change depending on our regret. He is simply filled with joy when His children come back to Him. When, realizing we have sinned, we do not expect harsh punishment, but rather we've learned to expect the joy, love, and kindness of a Father who missed us and wanted us to come back home.
Friend, give yourself grace. Be kind to yourself. Because God's response to you is always, only grace and kindness.
If you'd like to learn more about God's grace, I recommend The Prodigal God by Timothy Keller. This book dives into how the Parable of the Prodigal Son reveals the true gospel of grace through faith in Christ, not through moral conformity or through self-discovery. The Prodigal God is a short, devotional-like book that will open your eyes to God's grace in new ways, and I can't recommend it highly enough.
I also recommend The Gospel in Ten Words by Paul Ellis for learning more about God's grace, and Emotionally Healthy Spirituality by Peter Scazzero for how to relate to yourself in a spiritually healthy way:
Want a simple way to practice showing yourself grace? Use these 30 self-compassion journal prompts to reflect on how to have grace for yourself.
Was this post helpful to you? You'll also like these articles:
Share in the comments below: What is one way you can give yourself more grace?
Peacefully,


Bible Verse Phone Wallpapers: Take God's Grace With You
Do you want encouragement and tips to help you calm your mind with God's grace? Join the Calming Grace email community, and get instant access to 30+ Bible verse phone wallpapers:
P.S. Don't forget to bookmark, share, or save this article on Pinterest: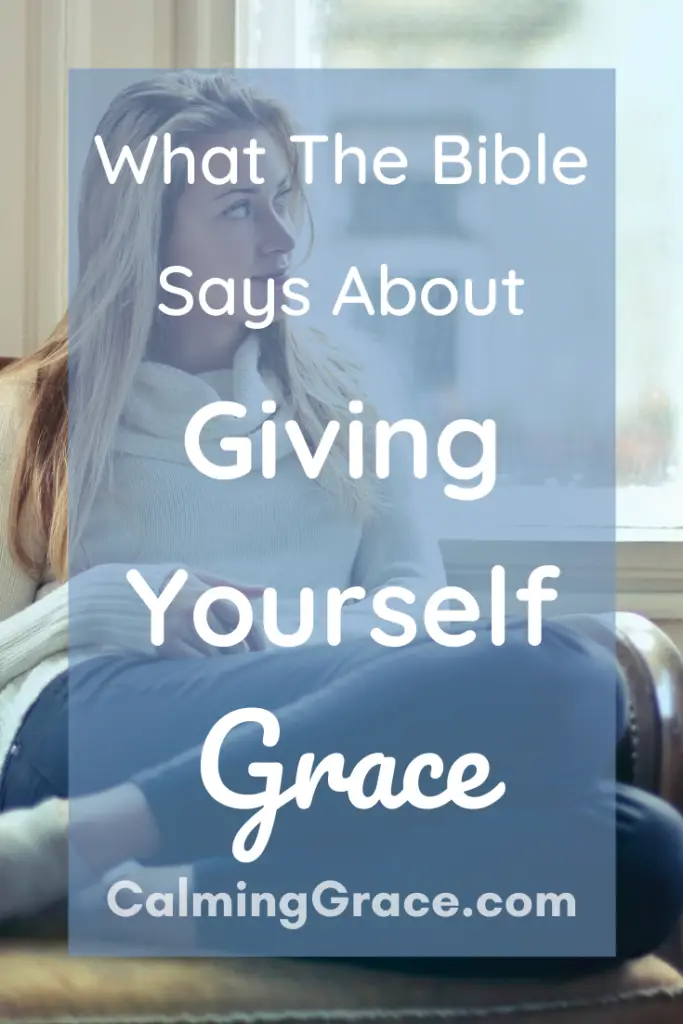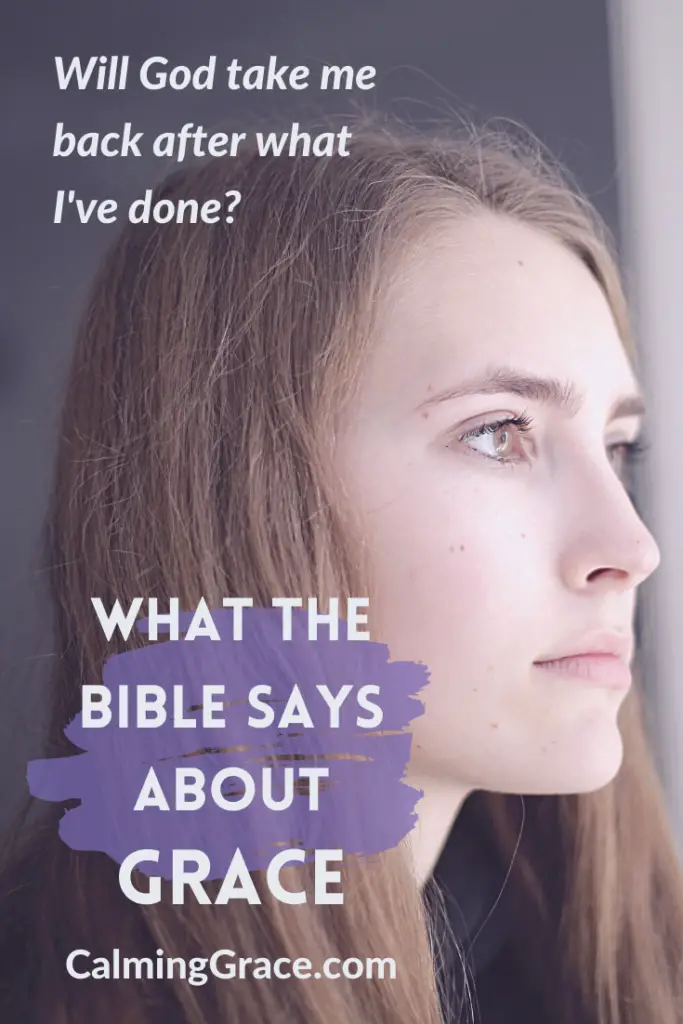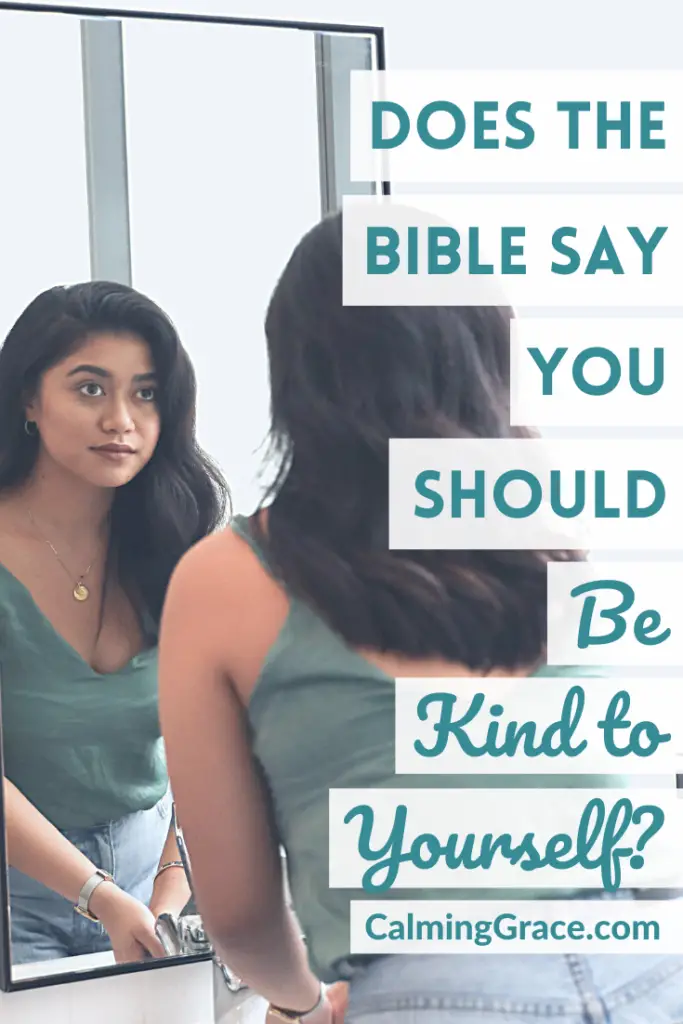 Share this article: