Last Updated: June 28, 2022
Do you want to learn how to meditate as a Christian? You've probably heard about the benefits of mindfulness. But with hundreds of meditation apps available, where should you start? What are the best Christian meditation apps? Read on for reviews of the top 5 free apps for Christian mindfulness meditation, starting with a discussion of mindfulness from a Christian perspective.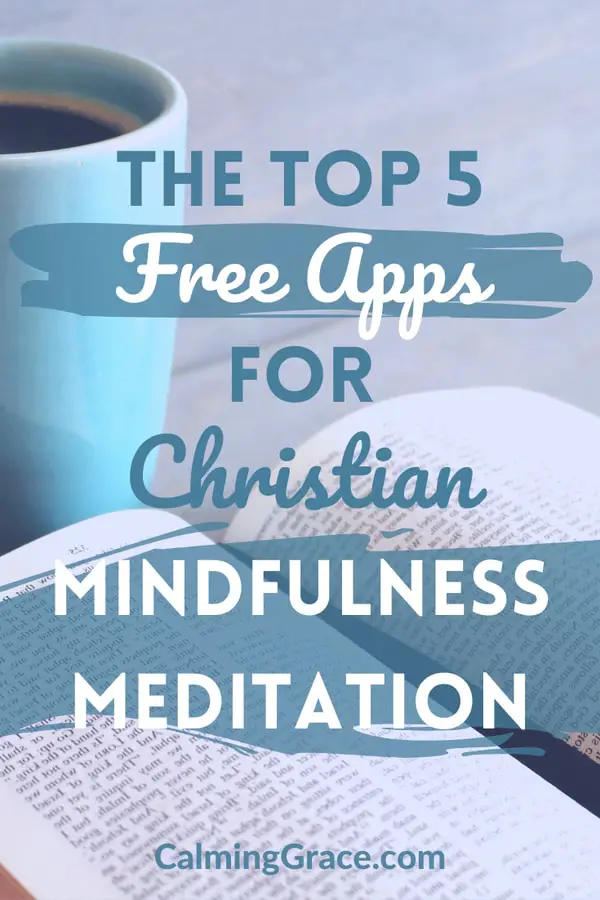 Contents
This article contains affiliate links. As an Amazon Associate I earn from qualifying purchases. If you buy something using the links, I may earn a commission at no extra cost to you. Read the full affiliate disclosure.
What is Christian Meditation?
There is a long history of meditation in the Christian faith. In the Bible, there are numerous verses about meditation on God's Word and His works, even in the very first verse of the Psalms:
1 Blessed is the one who does not walk in step with the wicked or stand in the way that sinners take or sit in the company of mockers, 2 but whose delight is in the law of the LORD, and who meditates on his law day and night. ~ Psalm 1:1-2 NIV
The two Hebrew words translated as "meditate" in the Old Testament mean to sigh or murmur, and to muse on or rehearse in one's mind, and the Latin word for "meditate" means to reflect on, study, and practice (Source). Biblical meditation is a way to commune with God by reflecting on Scripture with an awareness of His presence with us.
In Christian meditation, we read God's Word and repeat or rehearse it in our minds. Then we reflect on it prayerfully. This leads us to act upon what it says and to live more like Christ. Meditation has always been used by Christians as a way to draw near to God, experience His love, and learn how to live in His will.
Read More: What is Christian Meditation?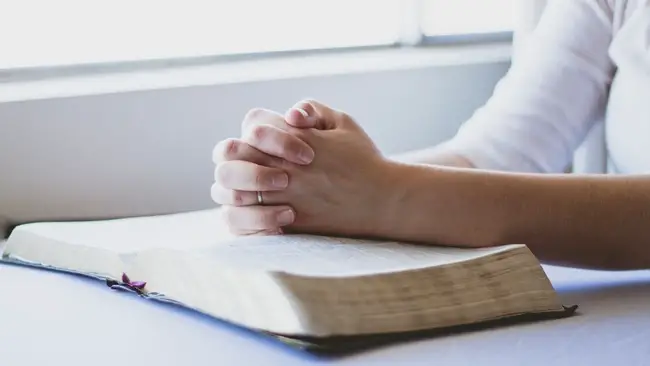 Today, technology gives us access to countless resources that can guide us in our practice of meditation. The most popular meditation apps are based on secular mindfulness. That's why it's important to have an awareness and understanding of what mindfulness meditation is, and how we can use it as Christians.
How Christians Can Use Mindfulness Meditation
Mindfulness is somewhat of a trend these days, and with good reason. There are extensive studies on the benefits of mindfulness, such as reducing stress, decreasing anxiety, and improving overall well-being.
The term "mindfulness" in general simply means being aware of the present moment in your daily life, in a non-judgmental way. One of the ways to develop this awareness is through meditation.
Read More: What Is Mindfulness? It's Simply Paying Attention
The most basic types of mindfulness meditation involve focusing on your breath, becoming aware of how your body feels, and paying attention to your senses, like the sounds you can hear. The purpose of these types of meditation is to practice paying attention to one thing at a time, in order to develop mindful awareness in everyday life.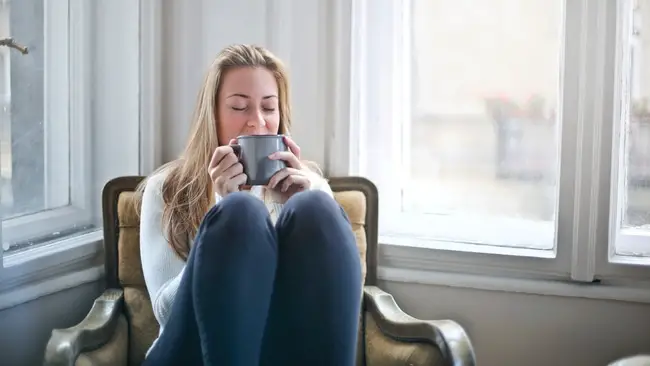 These basic mindfulness meditations are beneficial because they train you to go through your day-to-day life with awareness and appreciation of your present experience, rather than just going through the motions on autopilot. Mindfulness teaches you, instead of doing things mindlessly, to be mindful about your life.
A Christian Approach to Mindfulness Meditation
Christians should feel comfortable practicing basic mindfulness meditation. It is backed by research evidence, and it's a helpful way for everyone to practice being more present, aware, and grateful in our daily lives.
Some Christians, however, will feel cautious about the secular nature of mindfulness. Some have expressed concerns that mindfulness meditation can lead us to put too much emphasis on ourselves and our own experiences. That's why it's helpful to realize that mindfulness can actually add to and enhance our practice of Christian meditation.
The aim of mindfulness is to be aware of the present moment. As Christians, we know that God is present with us through the Holy Spirit. With mindfulness, we can practice being more aware of God's presence with us in every moment. Mindfulness can also help us to understand God's grace for us, by developing a non-judgmental, non-condemning attitude towards ourselves.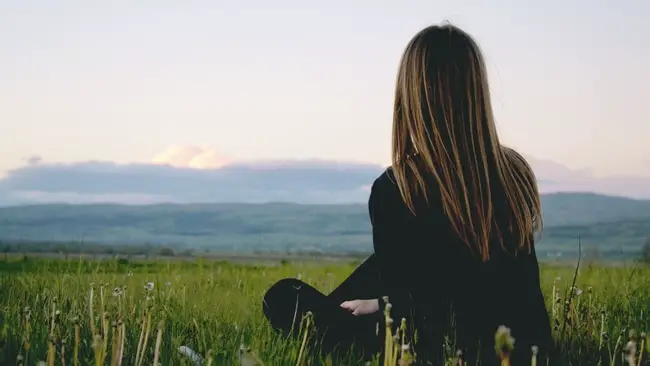 With a Christian perspective, mindfulness meditation can actually help us to look towards God, rather than into ourselves. There are several ways to use mindfulness to support our Christian meditation, in order to focus our attention on God's love, goodness, and presence with us. To learn more about mindfulness from a Christian perspective, I recommend The Mindful Christian by Irene Kraegel and Mindfulness and Christian Spirituality by Tim Stead.
Within your temple, O God, we meditate on your unfailing love. ~ Psalm 48:9
Taking all of this into account, let's look at the 5 best free Christian meditation apps.
The 5 Best Free Apps for Christian Mindfulness Meditation
Here is a table outlining the top 5 Christian mindfulness apps:
| App Name: | App Highlights: | You'll Hear: |
| --- | --- | --- |
| 1. Reflect – Christian Mindfulness | A variety of Bible-based guided meditations, including: Bible Reflections, Prayer, Meditations for Stress and Anxiety, Lectio Divina, & Mindfulness Basics | British English; optional calming background music |
| 2. Recenter with Christ – Christian Meditation | Collection of 300+ Bible-based meditations with both free-form and guided formats, with relaxing background sounds | American English; piano; ocean waves; trickling streams |
| 3. Centering Prayer | Unguided, silent meditation/prayer timer with calming sounds and Bible verses to start and finish the time | Relaxing & musical sounds; silence |
| 4. Smiling Mind | Huge collection of guided mindfulness meditations, educational videos, and mindfulness activities, organized into programs for different needs | Australian English; optional background music |
| 5. Mindfulness Coach | Ability to set goals and track your progress; Library of educational articles; Several guided meditations and mindfulness exercises; Unguided meditation timer | American English |
My Methodology in Choosing These Apps
3 of these 5 apps (Reflect, Centering Prayer, and Smiling Mind) I have been using in my personal meditation practice for about three years. I scoured the App Store and the Google Play Store and tested dozens of apps before I found 2 more that I am happy both to recommend and to start including in my own practice.
In choosing these 5 apps, I followed these criteria:
Is the app completely, 100% FREE? Why: I know I'm not the only one who dislikes it when I find an app I love, only to find that I have to pay a subscription to unlock the premium features. None of that here! All 5 of these apps are free with no paid subscriptions, no in-app purchases, and no ads.
Will the app be helpful to Christians in their practice of meditation? Why: Due to criteria #1, I eliminated several apps with the "Christian" label because they were subscription-based. That left me with only 3 "Christian" but still completely free apps. So, I am also recommending 2 free "secular" mindfulness apps that will be beneficial to Christians (Smiling Mind and Mindfulness Coach).
Is the app free of Buddhist overtones? Why: Buddhist or other Eastern beliefs are promoted in several mindfulness meditation apps. Because I am recommending 2 secular apps, I was careful to select apps that simply encourage basic mindful awareness.
Here is an in-depth review of each of these Christian meditation apps.
1. Reflect – Christian Mindfulness
Download Reflect: Android – iOS
This wonderful app has 7 sections of meditations to choose from: Bible Reflections, Imaginative Contemplation, Stress and Anxiety, Lectio Divina, Reflective Prayer, Meditation Basics, and Christmas Reflections. All of these are guided audio meditations.
Each meditation focuses on a Bible passage or a topic for prayer. The meditations are well-structured because they provide time to reflect on different parts of the Scripture. The speaker brings your attention to different words and phrases and invites you to let God speak to you through them. In the Lectio Divina section of the app, you can also customize the length of silence between the reading of the verses.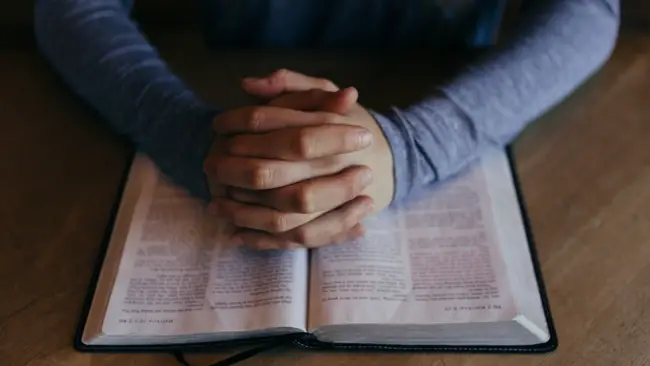 The meditations in Reflect start with some time of relaxation and deep breathing to prepare for reflection on the Bible. Also, the Meditation Basics are helpful for anyone just starting out with mindfulness. They teach basic techniques such as breathing, listening, and scanning the body. In all of the meditations, you have the option to turn on calming background music. You can also set reminders and flag your favorite meditations.
Reflect is a great resource with a variety of different types of meditations, which is why I'm recommending it as the #1 free Christian mindfulness meditation app.
2. Recenter with Christ – Christian Meditation
Download Recenter with Christ: Android – iOS
Recenter with Christ is actually built from a podcast, the Christian Meditation Podcast, created by a chaplain named Jared. The app makes it easy to play the podcast episodes, save your favorites, and download episodes to listen to later.
The meditations come in two forms: guided and free-form, with one of each kind for each Bible passage. Chaplain Jared releases a new meditation every Sunday and Wednesday, and at this time there are over 300 meditations. I have personally found the meditations to be very encouraging and uplifting. They have helped me to connect deeply with God and also to understand different facets of Scripture.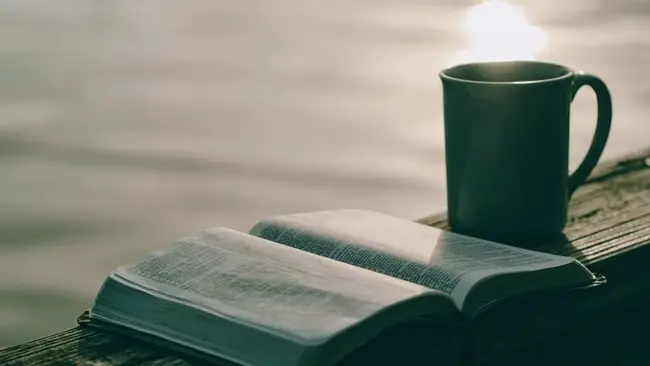 The guided meditations generally start with a time of relaxation that involves breathing, softening tension in the body, and minimizing distractions in order to be able to better focus on God's Word. Then, the Scripture is read repeatedly in a "Lectio Divina" style: paying close attention to the words to hear what God is highlighting to you in that moment. Then, some teachings and applications are drawn from the passage. Listeners are invited to reflect, pray, and rest in God's presence.
The unguided, free-form meditations have more time of silence. They begin with a brief relaxation, and then the Bible verses are read. Listeners are then encouraged to ponder, reflect, and pray in silent meditation for 10 minutes. Without a bit of basic mindfulness practice, it might be difficult to keep your mind focused on God for that amount of time. Apps #4 and #5 listed below can help you practice mindfulness techniques to train you to stay present and focused.
3. Centering Prayer
Download Centering Prayer: Android – iOS
Centering Prayer is a simple, silent meditation timer that lets you pray or meditate independently. Inside the app, there are resources to learn more about the historical tradition of contemplative prayer and its more modern derivative, centering prayer.
In the Centering Prayer app, you can set how long you'd like to pray or meditate silently (anywhere from 1 to 99 minutes!). Then, you can choose a Bible verse or prayer to open and close the time. Most of the verses available come from the Psalms and the New Testament. You can also select a calming sound to begin and end the time, for example, piano, birds singing, or even Gregorian chants.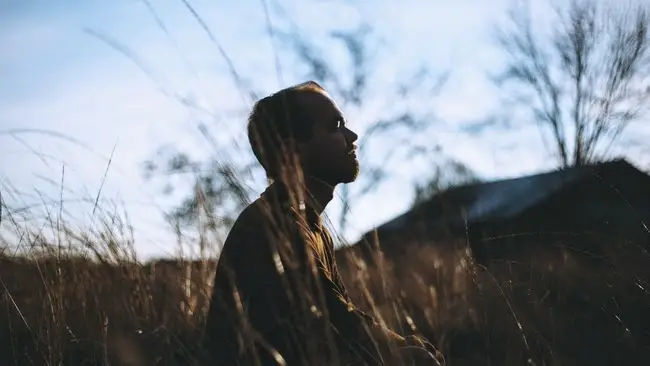 In the app you are encouraged to choose one "sacred word" that you focus on and repeat during the time. For example, I might choose the word "peace," repeat the word as I meditate, and simply rest in the peace that Jesus gives me (John 14:27).
Although those are the guidelines given in the app, you can use the silent time for other things too, like resting in God's presence, praying, or contemplating Scripture. The Centering Prayer app can be used as a practical tool. It provides a structure to practice being still and focusing on God for a set length of time.
4. Smiling Mind
Download Smiling Mind: Android – iOS
Smiling Mind is an app developed by an Australian nonprofit organization whose mission is to provide tools that support mental health. Whenever I talk to people about mindfulness, Smiling Mind is the first app I recommend. This app has meditations and resources for those just starting out as well as for the more experienced.
The meditations are organized into programs. There are a variety of programs for different needs: for adults, youth, and families; in the classroom; or in the workplace. A few of the programs are, for example: Mindfulness Foundations, Stress Management, Digital Detox, Relationships, and Sleep. The programs also contain short explanatory videos and activities to help you be mindful in your daily life.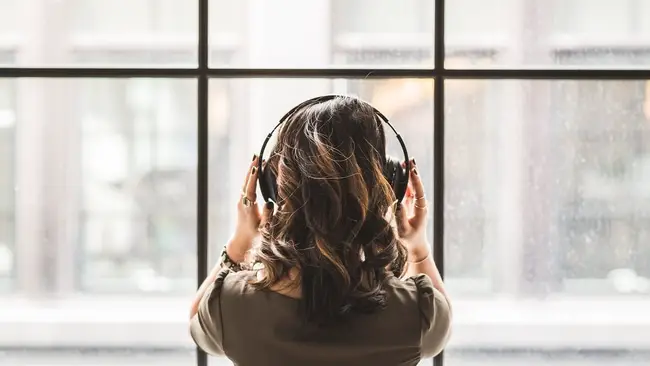 The guided meditations usually start with instructions to sit quietly and close your eyes. They continue with different mindfulness techniques such as breathing, scanning the body, noticing thoughts and feelings, and releasing tension. Also, usually at the beginning of the meditation, the speaker takes a minute or two to explain the reasons why we are doing these things.
While Smiling Mind is a secular app, it can still be very helpful for Christians. The research-based meditations teach us to be present, calm, compassionate, and grateful. I wholeheartedly recommend this app as a mental health tool to use alongside prayer and Bible-based meditation.
5. Mindfulness Coach
Download Mindfulness Coach: Android – iOS
Mindfulness Coach is an app developed by the US Department of Veterans Affairs, originally designed to help veterans and service members cope with symptoms of PTSD by practicing mindfulness. However, the app is useful for everyone with its gradual, step-by-step coaching method.
The home screen of the app shows you a tree sapling beginning to grow. As you complete the short training levels, the tree grows and flourishes. When you finish the 14 levels, you earn the badge of "Mindfulness Master." Each level consists of a few paragraphs to read, and some guided and unguided meditation practice. So, the training plan really acts as a "coach" and is useful if you're starting from zero and want to learn how to practice mindfulness step-by-step.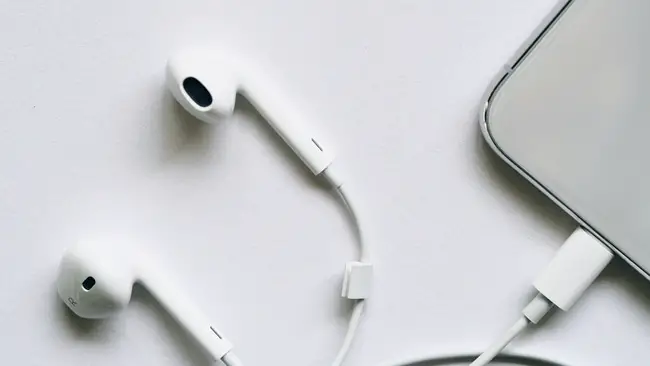 If you choose not to follow the training plan, you can immediately access the extensive library of articles to learn about mindfulness. You can also practice with several guided meditations on basic mindfulness techniques, as well as an unguided meditation timer.
Another helpful feature of Mindfulness Coach is the ability to visually keep track of your progress. You can keep a practice log, set your own goals, and track your success every day. The app also encourages you to periodically take a self-assessment that measures your progress in being observant, acting with awareness, not judging yourself, and not overreacting.
Learn More: Recommended Books About Christian Mindfulness
Calm Your Mind with Christian Mindfulness Meditation
To sum up, these are the top 5 free Christian meditation apps. Why not give them a try? Pick two or three favorites that you'd like to use in your personal meditation time.
For example, choose one of the Bible-based apps and one of the research-based mindfulness apps. Use them in combination to help you reflect on God's Word and appreciate the present moment. Let God's presence calm your mind and heart, while you also learn to relax tension, reduce stress, and live mindfully.
Keep learning about how to practice mindfulness as a Christian:
I hope this article has been helpful, and that, as you use these Christian mindfulness apps, your heart reflects this prayer:
May the words of my mouth and the meditation of my heart be pleasing to you, O LORD, my Rock and my Redeemer. ~ Psalm 19:14 NLT
P.S. Do you want to learn more about calming your mind using techniques like Christian mindfulness? In my email newsletter, I share biblical encouragement and practical tools to help you live with calm. When you subscribe, you'll get the "7 Christian Mindfulness Exercises" printable to help you be mindfully aware of God's presence throughout the day: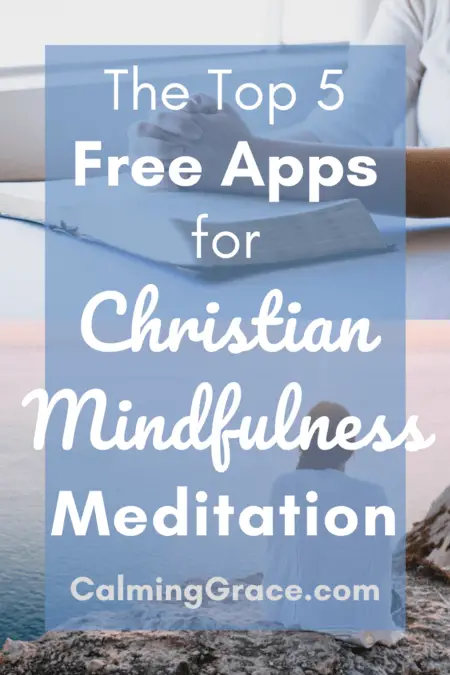 P.S. Was this post helpful to you? Why not bookmark, share, or save it on Pinterest for future reference: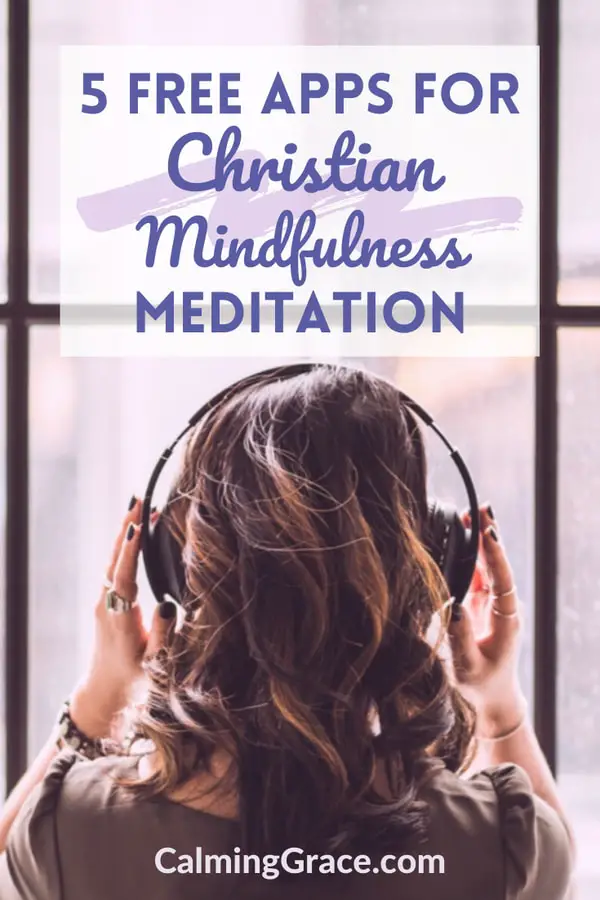 Share this article: